Have you been looking for a chiropractor in Baltimore?
Unlike conventional medicine which focuses on attempting to treat disease once it occurs, the chiropractic care offered at Mid-Atlantic Spinal Rehab & Chiropractic in Baltimore emphasizes the importance of improving your health in an effort to reduce the risk of pain and illness in the first place. Given the option, most people would prefer to be healthy and avoid illness if possible, and chiropractic care can help those people achieve their health and wellness goals.
For those patients who may already be in pain, chiropractic care offers a unique way to provide pain relief for many types of pain and conditions, including back pain, neck pain, headaches, sciatica and more! Pain relief and pain prevention are two of the reasons that chiropractic services have become so popular, both here in Baltimore and around the world.
At Mid-Atlantic Spinal Rehab & Chiropractic, our chiropractic techniques can assist patients with the rediscovery of health and wellness that had been previously known but long lost. For others, the chiropractic journey may offer a new sense of balance and wellness that one has never before experienced. If you want to start living pain free, call us at (443) 842-5500 to schedule an appointment!
To fully understand the nature of your health, we recommend that you join our free website membership program. As a patient at Mid-Atlantic Spinal Rehab & Chiropractic we will personally tailor a chiropractic and wellness program specifically targeted to your needs using the least invasive yet highly-effective techniques and services.
If you have been suffering from back pain in Baltimore, don't wait another second to begin your road to recovery!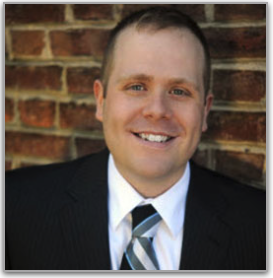 Dr. Marc Gulitz
Dr. Gulitz founded Mid-Atlantic Spinal Rehab & Chiropractic in Baltimore, Maryland in 2012 in an attempt to replicate and build upon the positive patient outcomes that he had achieved in Las Vegas.
Dr. Marc Gulitz specializes in the rehabilitation of acute musculoskeletal injuries, such as those commonly experienced in auto accidents and work related injuries.  He received his Bachelors of Science Degree in Molecular Biology from Lehigh University in 2004. In 2008 he graduated from New York Chiropractic College with a Doctor of Chiropractic degree. Upon graduation he moved to Las Vegas, Nevada to pursue a position in an integrated health care setting at the Neck and Back Clinics of Las Vegas.
Conditions Treated:
By combining Chiropractic spinal manipulation (both hands on and/or low-force techniques), exercise therapies, physical therapy modalities, and massage, Mid-Atlantic Spinal Rehab provides comprehensive rehabilitation for acute musculoskeletal injuries in Baltimore, Maryland. We can help treat a variety of conditions, including:
Auto Accident Injuries
Whiplash
Workers Compensation Injuries
Slip and Fall Injuries
Headaches/Migraines
Neck and Back Pain
Bulging Discs
Shoulder, Arm and Hand Pain
Leg Pain (Sciatica)
And Much More!
Meet the Staff
Dr. Chidimma Nwosu joined Mid-Atlantic Spinal Rehab & Chiropractic in May of 2022.
Lindsay Lowe joined the Mid Atlantic Spinal Rehab team in March of 2018 and has since moved into the role of Practice Manager.
What our clients Say
Very easy to work with for scheduling- when your back is out, they find a way to get you in! SO important. They use a variety of modalities with stem, rolling table and heat packs to make the adjustment easier. HIGHLY recommend! Dr Zack does a great job and has got me out of pain multiple times!
The staff in this establishment is awesome! I like how welcoming and friendly the environment at this place is. They are quick to help you in your needs and take their time to explain paperwork which in other places dont even worry about. Totally recommend their services!!